Use the following steps to add your @accessmn.com address to your Gmail account for email consolidation.
Key information needed:
Your Name
Email Address
Username – this is your email address prefix (test@accessmn.com username would be test)
Password – if you don't know your password call the Access office to have it reset.
Server settings: the most common setting you'll need for this setup is to know mail.accessmn.com as it's the address for both incoming and outgoing mail.

On the following settings page click on the "Accounts and Import" tab. Once there look for the "Add a mail account"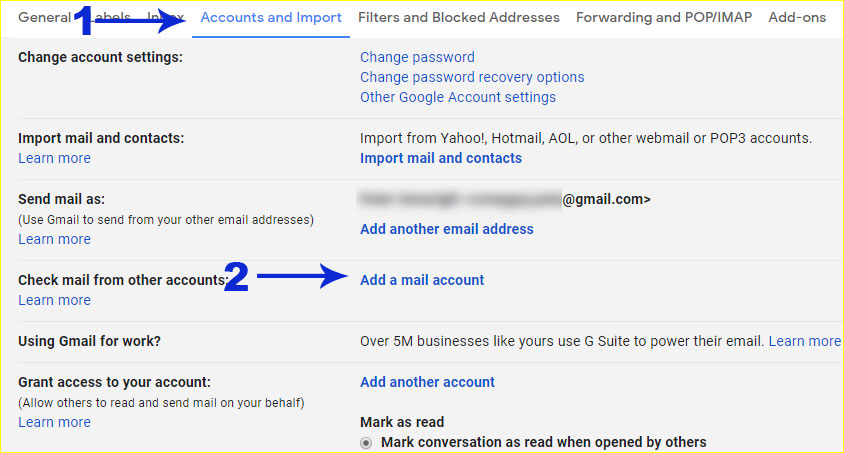 The following screens you'll match with your information. The general information you'll need will be bold for you to copy and paste into the boxes. In many cases, the information will fill in automatically or need confirmation.